Gift to the Earth.
Plant your Christmas tree in the spring.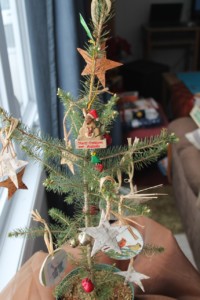 Last year we made large potted trees available as an alternative to cutting a tree or using an artificial tree.
The tree in the picture was also used during the Green Tour road trip.
Finally the tree was planted in the late summer.
See the photo album click here, you will also see some of what we have ready for this year.