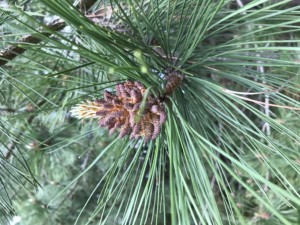 Seed Extraction Plant
Our seed extraction plant has been in operation since April 1996, and has been providing top quality seeds to growers around the region since January 1997. In this modern plant we extract seeds from cones then process, test and store the seed on site. The seeds extracted from 6000 hectoliters of cones are used each year in the reforestation efforts throughout Ontario.
Our Modern Seed Plant
Our Typically we process Jack pine, Red pine, White pine, Black spruce, and White spruce at the request of our clients. This process produces over half a billion seeds per year, which we clean and store on site. Our modern plant has the ability to process and store seeds from many other tree, shrub, herb and grass species as requested. If you have cones, pods, berries or sheaths from which you need seed extracted please contact us.
Quality Craft Cones
Due to the gentle nature of our seed extraction process, the resulting open cones are of merchantable quality for arts and craft purposes. Currently our cones are sold across Canada and the United States for this purpose. If you are interested in viewing and purchasing some of our cones, visit our online store.